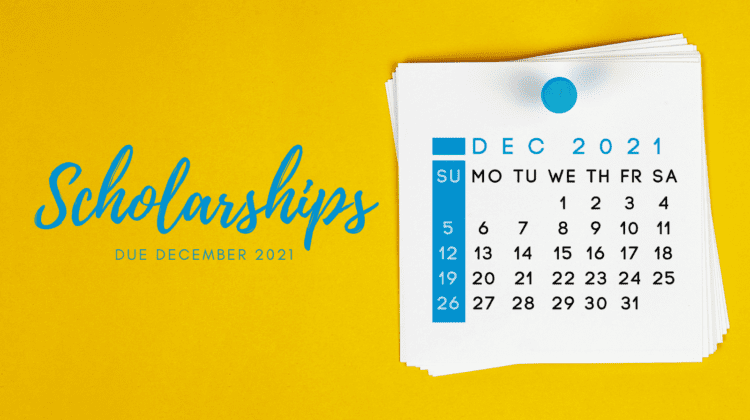 Winter is coming, and whether you're already enrolled in college or are thinking about taking classes, one thing you'll need is funding! College isn't getting any cheaper, and the last thing any student needs is a lifetime supply of debt. That's why we always strongly encourage students to consider state, local, and private scholarships as a great way to help pay for school. 
The scholarships on our December list may or may not cover all your tuition, fees, and other academic expenses, but they're sure to get you off to a great start if you win one or more! 
Tips When Applying To These Scholarships
As you dig into our list of December scholarships, make sure to carefully scan the qualifications first. That can save you a bit of time, so you focus on applying to ones you're eligible to potentially get.
After you've made a list of scholarships you're eligible for, consider building a tracker then ranking them according to which ones you are most competitive. There's nothing wrong with applying for long shots, too…especially if the financial amount offered is very generous! But try to first spend your energy on scholarships you have the best odds of getting. 
You can gauge that by closely reading what the sponsoring organization is looking for in applicants, whether it's a certain major, demographic criteria, or GPA.
Once you've prioritized your list (we recommend using a notebook or Excel sheet to keep things straight), select the top scholarships you're interested in. Fill out your application materials precisely and ensure they are error-free.
If there are question prompts to answer or essays to write, take your time and respond thoughtfully. Put yourself in their shoes and try to write in a way that shows why you'd be a good candidate to receive their money. Most organizations view their scholarship giving as an investment in the future of a particular cause. They love to read about your big picture plans beyond graduation!
Lastly, stay on top of deadlines and get your applications in on time. Applying early may not be of any benefit unless a sponsor states their opportunity is first-come, first-serve. But applying late? That's the fastest way to eliminate yourself from the running, so add those deadlines to your tracker!
19 December 2021 Scholarships
We hope the above tips are helpful as you get ready to dive into our list of college scholarships with application due dates of December 2021. These are listed in alphabetical order, but you can also search for scholarships using our new Universities.com scholarship finder tool!
The American Society of Heating, Refrigerating and Air-Conditioning Engineers (ASHRAE) has given out over $2.25 million in scholarships in its history. December 1 is the application deadline for five of its offerings: the Undergraduate Engineering Scholarship, University-Specific Scholarship, Society Chapter Scholarship, Regional Scholarship, and Engineering Technology Scholarship. Applicants must have a 3.0 cumulative GPA, a desire to work in the HVAC field, and must submit proof of financial need, samples of participation in extracurricular activities, and three recommendation letters. 
The Mississippi Nurses Foundation lists many scholarships, such as its $250 Brantley-Fletcher Award of Hope Book Scholarship for African American nursing students in Mississippi. Applicants should be members of a Student Nurses Association, involved in their communities, and have at least a 2.5 GPA. Submissions are due December 10 and must include a letter of reference plus a 250-word essay about what shaped the applicant's decision to be a nurse. 
The Daedalian Foundation helps students "pursue careers as military aviators, via college scholarships, flying instruction, and other educational opportunities." The Foundation offers numerous scholarships with differing amounts and deadlines, with a matching scholarship of up to $3,000 that closes December 1. Applicants for that particular scholarship require a 2.5 GPA or higher and must demonstrate upstanding character, patriotism, good physical condition, and financial need. 
The Greenwich Gynecology & Wellness center sponsors this $500 named scholarship to high school grads and students who demonstrate "an extraordinary level of commitment to health and wellness" and are studying at an accredited college in the US. Applicants must share a resume, personal statement, and transcripts, plus be in good academic standing with at least a 3.0 GPA. Submissions are due December 31.
New York's Dream Go, Inc. is an education consulting company aiding international students with a $1,000 scholarship to students from China. Applicants must have a 3.0 GPA and submit letters of recommendation and a personal statement via email before December 31.  
The Engineers Foundation of Wisconsin, sponsored by the Wisconsin Society of Professional Engineers, has been giving away funds to college students since 1981. Currently, it provides different opportunities valued at $2,000 and up, such as College Freshman Scholarships, Past Presidents Scholarship, and named scholarships. Applicants should have at least a 3.2 GPA and 26 or higher ACT composite score. Submissions are due December 20 and must include the application form, transcripts, ACT printout, bullet point background info, and a ~400-wrod essay.
The Hagan Scholarship is offered nationwide to students from rural areas who attend one of the 6,000 eligible public high schools. ~50% of applicants receive funding up to $48,000 ($6,000 each semester), but applicants require a 3.75 cumulative GPA, must have worked at least 240 hours before going to college, and need to enroll in one of the listed colleges. Submissions are due December 1. 
ITEEA's $500 Foundation for Technology and Engineering Educators scholarship is for undergrads majoring in "technology or engineering education teacher preparation." Students must be enrolled full-time with at least a 2.5 GPA and must be ITEEA members (you can sign up when submitting), but cannot be seniors at the time of application. Submit a personal statement, resume or CV, transcripts, and three faulty recommendation letters by December 1 to apply!
The Association for Women Geoscientists' Pacific Northwest Chapter provides its $1,500 Janet Cullen Tanaka scholarship to "undergraduate women committed to completing a Bachelor's Degree and pursuing a career or graduate work in the geosciences." Applicants must live in Oregon or Washington State and hold a 3.2 GPA or higher. Awardees are selected based on financial need, career commitment, and academic achievement. Last year's deadline to apply was December 15, but check AWG-PNW's website for updates about 2021-2022. 
The law firm of Price Benowitz LLP sponsors this named scholarship for female and female-identifying students studying any level of post-secondary degree. To apply, submit a resume, unofficial transcripts, and a personal essay about women leaders in the 21st century by December 31. Candidates must display proof of leadership through "educational, professional, and volunteer experiences" and should have a 3.0 or higher GPA. 
Ketamine Clinics LA is a mental health treatment center utilizing Ketamine Infusion Therapy. Medical students can take advantage of Ketamine Clinics' unique $1,000 scholarship offering, which requires a 750-1,000 word essay that will be judged by a panel of staff along with social media popularity. Applicants should have at least a 2.8 GPA and submit their document, along with a resume or CV, by December 1.
Maryland criminal defense attorney Kush Arora offers a $500 scholarship to current and pending college students attending an accredited US institution who are "in good academic standing with at least a 3.0 minimum cumulative GPA." Applicants must be interested in criminal justice reform and submit a resume, transcripts, and 1,000-word essay related to the topic by December 31. 
The Connecticut-based Law Offices of Mark Sherman offer a $1,000 scholarship to college students in good standing, who possess at least a 3.0 GPA and a demonstrated interest in "working with young people who have already been convicted of a crime and been sent to jail." To be considered, applicants may submit their resume, transcripts, and an essay on a juvenile rehabilitative program by December 31. 
Medical Scrubs Collection, an online nursing uniform store, offers med students who have a 3.0 or higher cumulative GPA a chance to win $1,000. Applicants should be studying in a medical-related field ("therapy, nursing, medicine, nutrition, laboratory science, dentistry, etc."); preference goes to students with a physical disability. To apply, send in a ~500-word essay and 8.5" x 11" image by December 15.
The National Air Transportation Foundation sponsors five different scholarship opportunities, including its annual Pioneers of Flight Scholarship. Designed to "foster and promote careers in the general aviation industry," this award for $1,000 is given to sophomores and juniors enrolled in 4-year college aviation programs. Applicants must have a 3.0 or better GPA and can use the online form to submit transcripts, recommendation letters, a personal statement, and an essay before the last Friday in December. 
The California-based Law Offices of Scott Glovsky offer a $1,000 scholarship to students who write a compelling 1,000-word, resilience-focused essay "discussing a personal crisis and what lessons they learned." Applicants should be in high school or college, in good academic standing, and have at least a 3.0 GPA. Submissions are due December 31.
Rosenfeld Injury Lawyers' $1,000 Single Mother Scholarship helps to empower single moms through higher ed. Applicants can send in a 500-word essay discussing topics like "advantages of going back to school while caring for your children as a mother." Submissions are due by December 5 and should include transcripts, the essay, and proof of enrollment in a law school or undergraduate program.
The Spaatz Association is a fraternal organization centered around the Civil Air Patrol (CAP) General Carl A. Spaatz Award. One of the association's scholarships is the flight scholarship made for CAP cadets who've already earned a Mitchell Award and "Solo Wings or Pre-Solo Wings in a powered aircraft." Applicants need a 3.0 GPA or better and must submit a resume, letters of recommendation, personal statement, and photo in uniform by December 31 for consideration in the following year's cycle. Previous award amounts have been for $3,500. 
USBC, the official governing body of bowling, gives away 12 Gift For Life Scholarships each year. This opportunity is open to "any Non-Professional USBC member currently in high school" with demonstrated financial need. The site's flyer notes that applicants require at least a 2.0 GPA, but its website states 2.5. USBC also sponsors a $5,000 Earl Anthony Memorial Scholarship. Applicants for either award may submit materials via the International Bowling Campus online portal by December 1.
Find More Scholarships
In case you didn't find the scholarships you're looking for, search our scholarships with over 5,000 different scholarships, grants, fellowships, and awards totaling over $16 million. You'll be sure to find something that fits your needs.
Data Source: Peterson's Databases copyright 2021 Peterson's LLC All rights reserved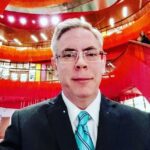 Matt is a retired Air Force veteran and former courtesy faculty at Oregon State University's AFROTC department.
As a freelance copywriter and content creator, he's written for over 250+ companies around the world. Matt specializes in career and higher education topics, with the aim of helping students find the best college programs for their career goals.