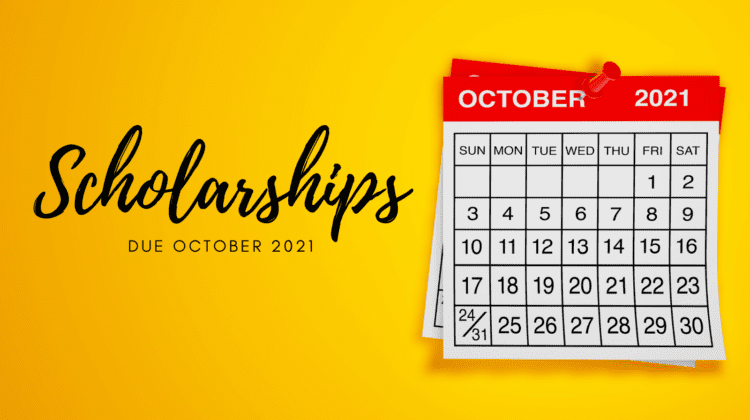 October Scholarships Overview
Scholarships are an awesome way to finance higher education because students do not need to repay this money. And with so many different organizations awarding funds, chances are high that you'll find several scholarships for which you meet the criteria.
While the 2022-23 academic year may seem far away, it definitely is not too early to start thinking about ways to pay for your education. In fact, a variety of great scholarship opportunities possess deadlines falling in October. Be the early bird that gets the worm. The scholarships listed below have thousands of dollars waiting to be handed out to deserving candidates!
Tips When Applying to These Scholarships
Each scholarship has its own instructions for what candidates need to submit. Follow these guidelines perfectly, as incomplete applications usually get tossed.
Maximize your chances in every scholarship competition with these tips:
Proofread and spell check everything. Errors reflect poorly on you.
Put effort into the essay, if one is required. Competition can be fierce. An outstanding, thoughtful piece of writing may be the deciding factor when there are many well-qualified candidates.
Some scholarship opportunities require one or more letters of recommendation. Choose wisely. Find someone who will rave about you. If the person you select seems hesitant, pick someone else. Also, don't wait until the last second to request recommendations. Give people time to write them well.
Perhaps the number one tip to remember is to submit your material by the deadline! Not only does this show that you are conscientious and really want the scholarship, most committees will even not bother to look at applications that come in late.
The scholarships listed below all have due dates in October. Thus, if you're interested in applying for any of them, take action now!
20 Scholarships Due October 2021 You Should Apply For
Current high school seniors with at least a 3.0 GPA can apply for money from the Coca-Cola Scholars Foundation.
Create an account on the scholarship's website in order to take an eligibility quiz
Watch a webinar on the application process
Submit material by October 31
The company has been recognizing outstanding students for more than 30 years. The foundation will announce this year's 150 recipients of $20,000 scholarships in late November.
Are you majoring in health, physical education, recreation, or dance? If so, consider applying for scholarships offered by SHAPE America (Society of Health and Physical Educators). Undergrad awards are $1,250 each, while graduate scholarships are $1,750. Criteria include a GPA of 3.5 or higher, evidence of leadership and service, and good character. The application contains several components, including three letters of recommendation, so get moving to submit everything by the October 15 deadline.
Students interested in hospitality studies and the club management profession have until October 1 to submit an application for this award given by the New England Chapter of CMAA (Club Management Association of America). Candidates should possess at least a 3.0 GPA and have worked at least one season at a private club. Plan on writing a strong essay on career goals and interest in the industry.
This firm of personal injury trial attorneys wants to empower others to make the world a better place. It offers a $1,000 scholarship to the student whose essay best describes personal commitment to community service and the role of this experience in future academic pursuits. Candidates can be upcoming high school graduates, current undergrads, or graduate students with a GPA of 3.0 or above. Apply by October 31.
The New York injury law firm of Goldstein and Bashner annually presents a $1,000 award to a student with a clear vision on solutions to on-campus problems. High school seniors, undergrads, and graduate students in good academic standing are eligible to apply. Plan on writing an essay of 500+ words on how you will raise public awareness about issues you've experienced on campus or how to create an empowering environment for survivors of such traumas. Submit all required material by October 31.
Students have until October 9 to present themselves as candidates for $1,000 scholarships. Applicants must be legally blind and either live in or attend school in California. In addition to general information, the application requires answers to seven short-response questions covering areas such as employment goals and involvement in the blindness community.
Engineering majors with a strong interest in the iron and steel industry should consider applying for the $6,000-$12,000 scholarships offered by the Association for Iron and Steel Technology. Materials to submit by October 31 include a resume, an essay on career goals, a transcript, and two letters of recommendation. Note that these scholarships require a commitment to a paid summer internship at a North American steel-producing company during the summer of 2022. Satisfactory completion of such an internship is necessary to qualify for the monetary portion of the scholarship during the 2022-23 academic year.
High school seniors interested in pursuing a degree in business, economics, finance, or public policy have until October 15 to apply for a $1,000 scholarship from the National Society of High School Scholars. Requirements include at least a 3.0 GPA, a transcript, a resume, a teacher recommendation, and an essay of 500-800 words on your choice of major and your passion for it.
Orangesoft, a company that develops mobile and web apps, supports the educational goals of females interested in STEM careers with a $1,000 scholarship. By the October 31 deadline, candidates should fill out information on the application – including an essay on either challenges faced by women in tech, why the IT-sphere needs women, or how to inspire women to choose a tech career.
Have you served as a golf caddie for at least two years? If so, the Western Golf Association/Evans Scholars Foundation invites you to apply for a scholarship that covers tuition and housing. Winners live in an Evans Scholars House on the campus of one of 21 select universities. Applicants must be current high school seniors or graduates of the Class of 2021. The awards committee takes character, academic record, and financial need into consideration. Interested students need to submit their material by October 30 and also should directly apply for admission to a participating university by that time.
Who is Peter J. Renton? It pays to study up on this energy sector professional before applying for this scholarship named in his honor. Part of the application involves writing a statement comparing your personality and characteristics to his. Other material to submit by October 31 includes a transcript and letters of recommendation. Note that only residents of Alberta, Canada, are eligible for these $3,000 scholarships, and candidates must show interest in higher education related to the oil and gas industry.
African American students enrolled as college sophomores during the 2021-22 academic year have until October 4 to apply for this scholarship that can run up to $22,500. Candidates must be in a major related to STEM, operations management, finance, supply chain, or information technology. Winners must complete a paid summer internship with TE Connectivity in order to receive their award money the following fall.
Interested in a career with the National Security Agency? This scholarship program encourages high school seniors planning on majoring in computer science, computer/electrical engineering, Chinese, or Russian to apply by October 31. During the academic year, the scholarship covers up to $30,000 in tuition and fees. During the summer, recipients work at NSA's headquarters in Fort Meade, Maryland. An added bonus: Upon graduation, an NSA position will be waiting for you.
Children and grandchildren of AGCSA members can apply for this $2,000 scholarship. The selection committee looks at factors such as academic achievement, extracurricular and community involvement, leadership, and outside employment. The application, which must be postmarked by October 15, also must include an essay about your goals. Both high school seniors and current college students are eligible.
Minority students pursuing careers in school psychology can apply for a $5,000 scholarship awarded by the National Association of School Psychologists. The number of recipients varies by year and has been as high as five. Candidates must be NASP members enrolled in an approved school psychology program and possess a minimum GPA of 3.0. The NASP office must receive all application components, including a hard copy of the student aid report generated by the FAFSA (Free Application for Federal Student Aid), by October 29.
No time to waste if you're interested in this $1,000 opportunity, as the submission deadline is October 1. The competition is open to Kings' associates and their children who wish to attend a private college or university in New Jersey. Schools are limited to ICUNJ (Independent Colleges and Universities of New Jersey) member institutions. Potential winners must enroll in two or more courses each academic term and show progress toward earning a 2-year, 4-year, or graduate degree.
Women in Aviation International sponsors a variety of scholarships related to flight, airplane maintenance, and similar disciplines. To be considered, you must join the organization by October 1. Then, scholarship application materials need to be submitted by October 12. Criteria vary by scholarship but expect to write about your interest in aviation and your career goals.
If you're looking for more college scholarships to fund your university or college education? You're in the right place. Check out our college scholarship search tool to browse over 5,000 different scholarships, grants, fellowships, and awards, with the ability to filter through to find the ones that best meet your individual college scholarship needs.
Data Source: Peterson's Databases copyright 2021 Peterson's LLC All rights reserved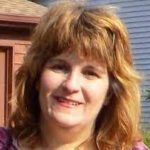 Beth Braccio Hering is an honors graduate of Northwestern University and has been a freelance writer for more than 25 years. In addition to extensive contributions to various Encyclopaedia Britannica products, her work has been published by outlets such as Business Management Daily, CareerBuilder, Walt Disney Internet Group, and Chicken Soup for the Soul.